ZEISS OmniFix air vacuum clamp system
Quick and easy clamping with vacuum
ZEISS OmniFix air is a surprisingly versatile, flexible clamping system for inherently stable parts. Vacuum technology allows very fast and stress-free clamping of a wide variety of components without interfering contours, i.e. the measuring field remains completely free.
With the vacuum clamp system OmniFix air, ZEISS is launching a solution with which inherently stable workpieces can be fixed and measured easily and at the push of a button using a vacuum instead of the usual holding devices: rubber-coated pins pick up the contour of the component, the compressed air fixes its position. This allows inspection processes to be accelerated and made more flexible. The mobile system in the convenient trolley can be moved to the place of use and then stored in a spacesaving manner.

The columns are screwed to the grid plate.

The pins are free ("floating") in their position as soon as the air is activated.

The test part is placed on the columns so that the pins adjust to the contour of the part.

The position of the pins is locked.

A vacuum fixes the position and holds the part in place - ready for measurement!
Components of the basic set
The basic package of the vacuum clamping system consists of:
control cabinet
3 columns
3 air tubes
in mobile handy trolley.
Where?
Industries and Fields of Application

2
General machinery and plant engineering

3
Construction, furniture, interior ...

Incoming goods inspection
Quality assurance
Measuring room (tacile and optical)
Prototype construction
Manufacturing: Pre-series, small series, individual parts (no series, reproducible in dimensions)
Why?
The benefits in detail
OmniFix air, the easy-to-use, mobile clamping solution for a wide range of individual applications.
Fast and universal clamping of different parts
Clamping of the parts works at the push of a button, up to 3 parts can be fixed at the same time.
No interfering contours
Improved measurement accessibility is reached by avoiding contours which are otherwise caused by clamping arms and other holders.
All individual parts storable in handy trolley
Space capacity for storing various setups and tools is no longer required.
Ergonomic handling
Operation works intuitive and without special knowledge, without further tools, at the push of a button.
Mobile trolley can be moved from place to place conveniently
Several measuring stations can be switched easily
Less time required, less fixture needed
Contour setting and clamping technology are combined in one system, so there is no fixture planning necessary.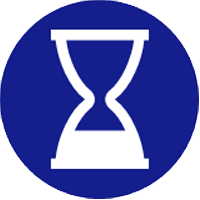 The fixture can be quickly adapted to the geometry of the component without design and manufacturing.
Clamping works at the push of a button, no manual closing of individual clamps needed.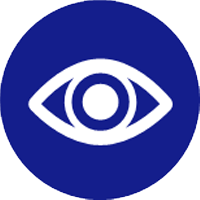 Optimized measurement accessibility
Interfering contours in the measuring field are avoided, since there are no physical clamps.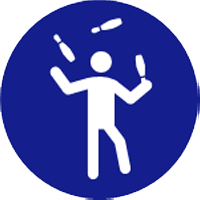 A wide range of components is covered by just one system.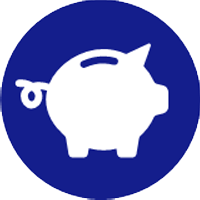 Through reduced storage space, reduced time and material requirements for clamping costs are reduced.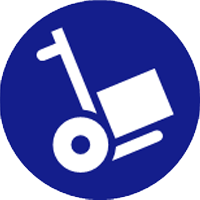 The mobile system that can be easily used in different places.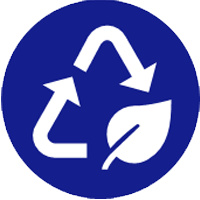 A universal tool instead of individual holding devices saves resources.

Due to the reusability, the vacuum clamp system can be used for many different components, instead of individual fixtures per component, which are traditionally made of aluminum, which has a high carbon footprint.
Sustainable by avoiding aluminum per component change: No new fixture made of aluminum necessary!
30 Kg
Assumed quantity of aluminum / conventional single fixture
8.57
AL CO² budget / kg Primary aluminium
257
Corresponding CO² saving / partvariation in Kg
Futher savings in the CO² budget
Saving the repeated manufacturing and assembly!
Saving of repeated packaging per delivery, e.g. 20 kg wood (pallet, frame, etc.)!
Saving of the repeated transport!
Technical information
Quick and easy clamping with vacuum
Weight (mobile on wheels)

Ca. 112 kg (92 kg control unit, 6,2 kg per column)


Sound pressure level (LPA)

< 70 dB (A)

Total dimensions (BxTxH)

Control unit: 1020 mm x 440 mm x 815 mm
Single column: 275 mm x 25 0mm x 250 mm

Rated load capacity / max test object weight

80 kg per vacuum cup

Suction power, vacuum cup

Max. 61 N (preset, lower suction force adjustable)

Pull-off strength, vacuum cup

100 N

 

Operating voltage

230 V AC

Frequency

50 Hz

Control voltage

24 V DC

 

Operating pressure

6 bar
The solution can be mounted on a hole grid plate as well as on the measuring machine or a profile. ZEISS offers various accessories for this application, such as adapter plates with screwed feet or magnetic plates. If several components of the same shape are to be measured, then so-called stops can be attached to the vacuum column. These allow the measuring technician to place the workpieces exactly on the pin support initially formed for the component. This means that the components do not have to be realigned before each tactile measurement.




Download more information